Leave a voicemail or email tips to:
Deja un mensaje de voz o manda información por email-
(269)224-2833
FreeSandyMelgar@Gmail.com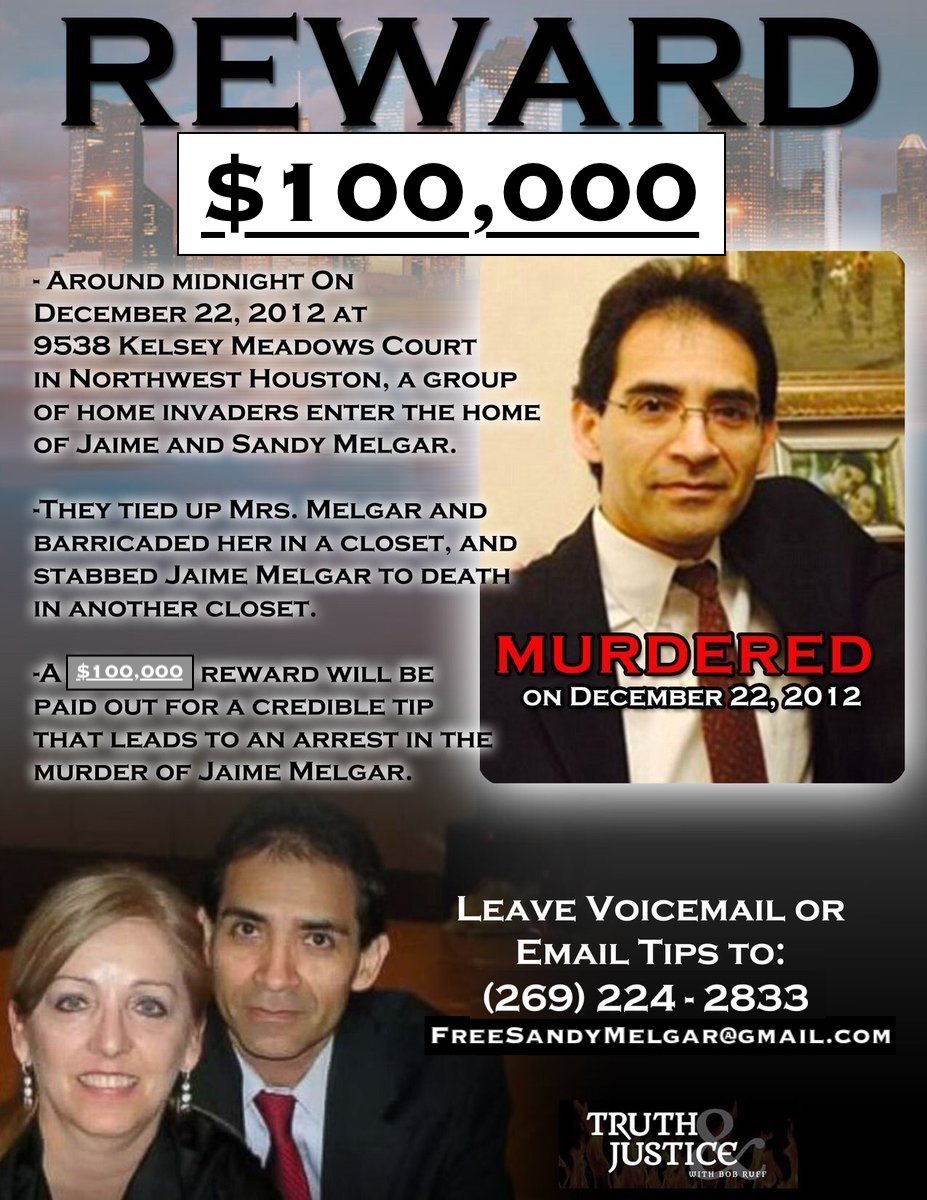 We believe that Jim's murder was the result of a home invasion gone terribly wrong. We believe that there were at least 3 intruders in the house that night. In short, there are people out there who did not participate in Jim's murder that know exactly what happened that night. This fund is intended to offer incentive for these people to come forward, to help put his killer or killers behind bars.
$100,000 will be available as a substantial reward for anyone (anonymous or named) who provides credible information that leads to the arrest of Jim Melgar's murderer.

We thank you for your engagement and support!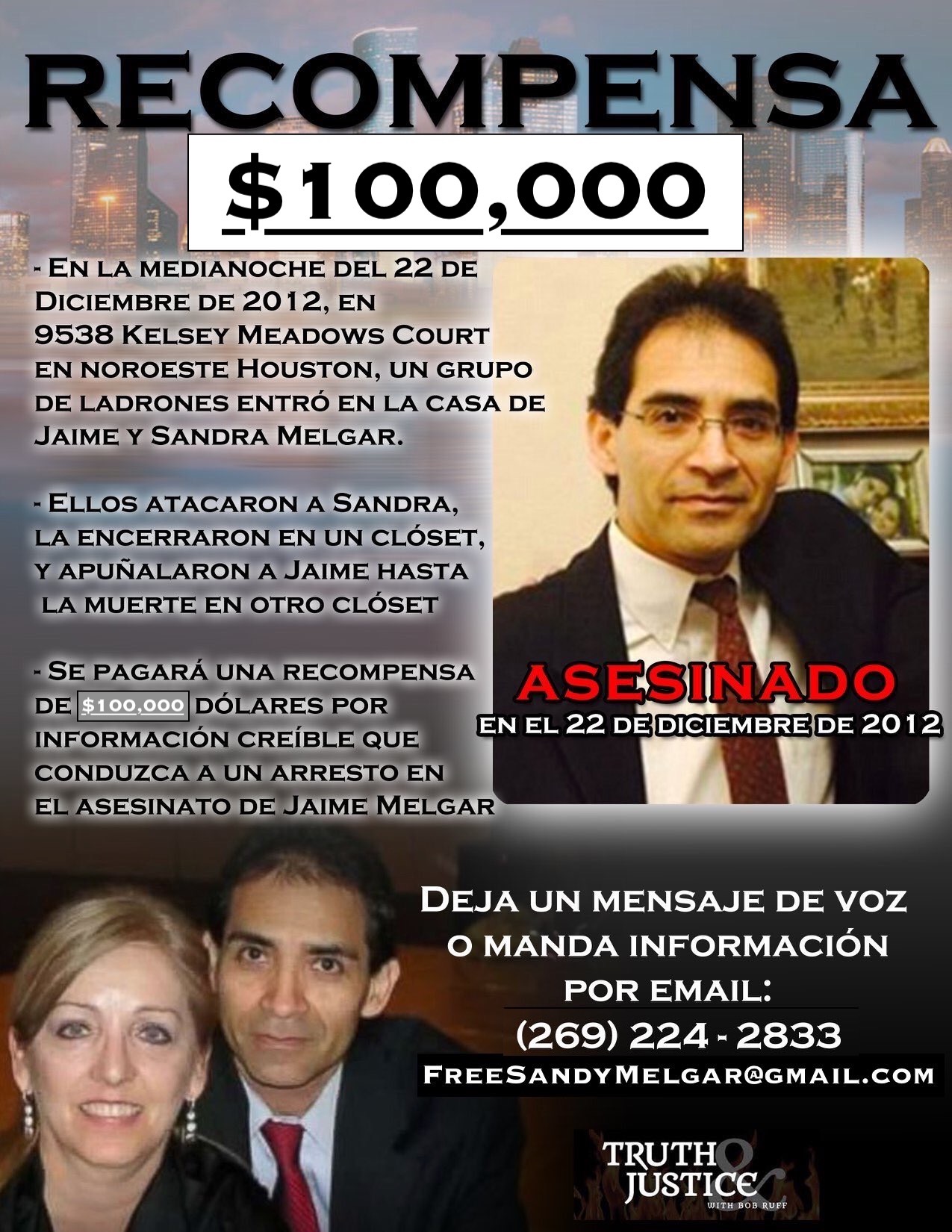 Creemos que el asesinato de Jaime fue el resultado de un robo que fue terriblemente mal. Creemos que hubo al menos 3 intrusos en la casa esa noche. En resumen, hay personas que no participaron en el asesinato de Jaime que saben exactamente lo que sucedió esa noche. Ofrecemos esta recompensa para incentivo, que estas personas se presenten y ayudan a poner a su asesino, o asesinos, entre rejas.

$100,000 estarán disponibles como una recompensa sustancial para cualquier persona (anónima o nombrada) que proporcione información creíble que conduzca al arresto del asesino de Jim Melgar.

¡Les agradecemos su compromiso y apoyo!



Deja un mensaje de voz o manda información por email-
Leave a voicemail or email tips to:
(269)224-2833
FreeSandyMelgar@Gmail.com